Volvo Continues a Tradition of Innovation with Pure Electric Cars and SUVs
Volvo is always working to improve our automotive future. With a push toward electric vehicles that are both powerful and guilt-free, you'll feel the progression each time you get behind the wheel.
Zero Emissions
Rest assured that each drive you take in your fully-electric Volvo will give you the same great experience you know and love, with the added satisfaction of protecting the environment.
A Futuristic Feeling
The instant torque and silent performance of a Volvo EV will make you feel like you've stepped into the future, because you have.
Fun Comes Standard
Volvo EV technology is more than just environmentally friendly - we make sure there's plenty of power available for when you want an instant grin.
Shop for Your Volvo Right Here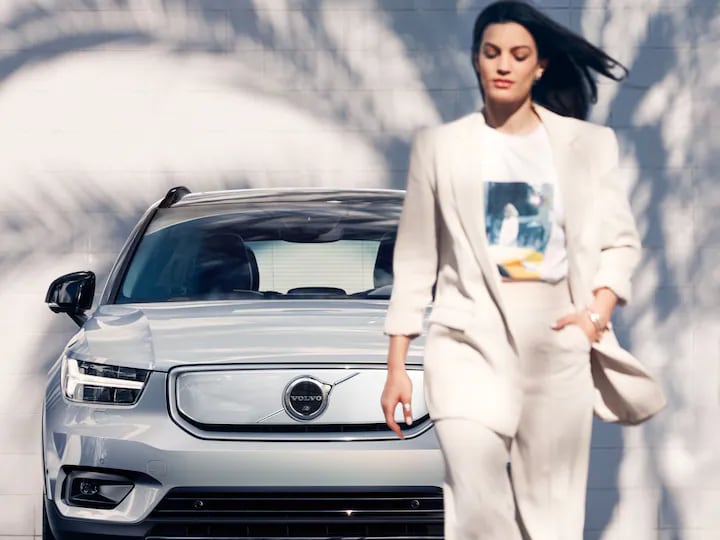 Design
Select your preferred features, paint colors, interior options, equipment packages and more.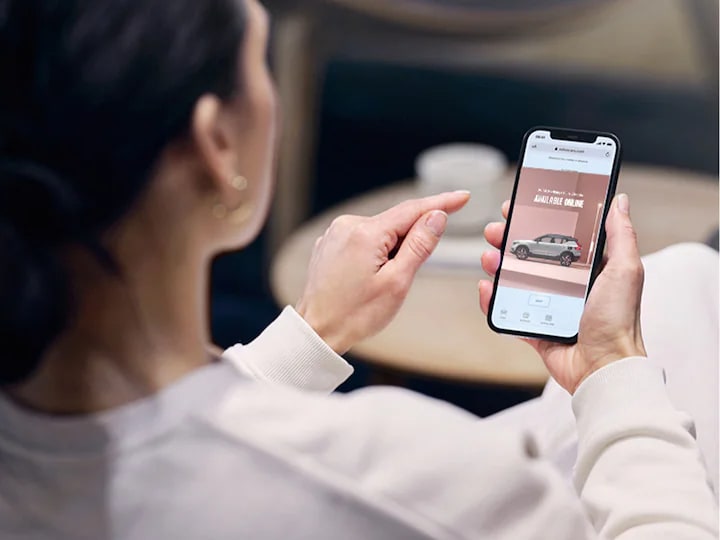 Finance
Calculate different lease, finance and cash prices. You can also add protection plans and accessories.
Volvo EX30 fully electric SUV
The very best of Volvo in our smallest SUV ever. Introducing the fully electric Volvo EX30, a small SUV that does big Volvo things. Powered by cutting edge technology wrapped in gorgeous Scandinavian design, the Volvo EX30 is designed to have the smallest CO2 footprint of any Volvo car to date. It all starts at just $34,950.*
Learn More
*Stated MSRP is for Core Single Motor Extended Range, RWD; certain trim levels may have limited availability. Final pricing and payment terms will be available closer to delivery time at your Volvo Cars retailer. Retailer price may vary. A reservation does not guarantee availability of a select trim.
Volvo EX90 fully electric SUV
Say hello to the Volvo EX90. Our new, fully electric SUV features Safe Space Technology that's powered by lidar to help make your journey calmer and safer. The Volvo EX90 marks a new era for Volvo Cars, and a new era for safety.
Learn More
XC40 Recharge Pure Electric
This compact crossover is the first ever all-electric model from Volvo and it is just the beginning of what we have to offer. With over 200 miles of range, 402 horsepower, and the ability to charge to 80 percent in just 40 minutes, it proves to be a bright first step in the future of Volvo cars.
Learn More
C40 Recharge
The newest addition to our pure electric line up. With over 200 miles of range, 100% leather free interior features, and the ability to go 0-60 mph in 4.5 seconds, it is sure to make a lasting impression.
Learn More
How Does a Pure Electric Car Work?
With a plug-in battery and no gasoline on board, a pure electric car might seem unrealistic - until you experience what Volvo has to offer.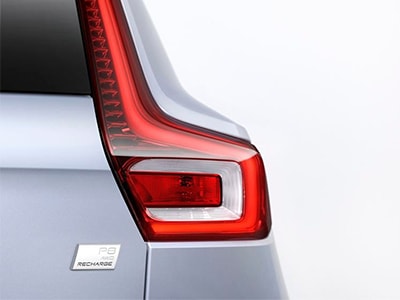 Dual-Motor Capability
Rather than using a single electric motor, the Volvo XC40 Recharge Pure Electric uses a pair of 201-horsepower electric motors to deliver both rapid acceleration, smooth cruising, and greater range.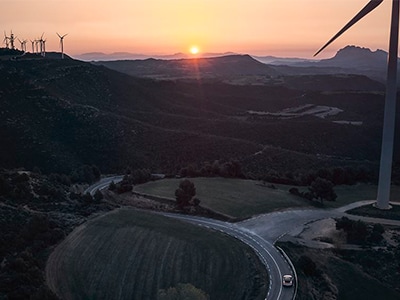 Regenerative Braking
Regenerative braking is one place where electric vehicles gain a huge advantage over combustion engines. When slowing or braking, forward momentum is transferred back into the battery to extend range while you're on the move.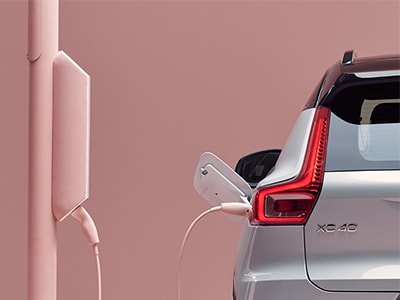 A Powerful Battery
The 78kWh battery inside the XC40 Recharge Pure Electric offers over 200 miles of range and can be charged to 80 percent in under 40 minutes. An at-home charger is also available for added convenience, and the battery can operate climate controls without the electric motors being switched on, so it works to keep you comfortable as well.
Discover the benefits.
Explore the Care offer that comes with the Volvo Pure Electric models.

Care Offer.
Enjoy 250kW of DC Fast Charging and a 1-year complimentary subscription to discounted energy after that with Electrify America*, as well as complimentary Factory Scheduled Maintenance and Wear Coverage** for the first 4 years or 40,000 miles. In addition, a New Car Limited Warranty is included with coverage up to 4 years or 50,000 miles.

*Expires if not used within the first three years of ownership. **Brake rotors and brake pad wear as needed. Additionally, front and rear wiper blades are covered for replacement once per year up to 4 years or 40k miles.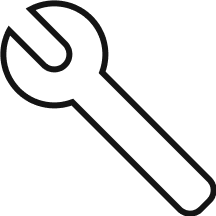 Peace of Mind.
The care offer has your charging and maintenance needs taken care of so you can drive worry-free. In addition, an 8-year/100,000mi limited drive battery warranty is covered with the purchase of your pure electric vehicle.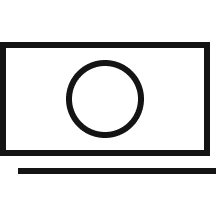 The credit you deserve.
Your electric vehicle purchase may qualify you for rebates, credits, or incentives. Volvo Cars recommends you consult with your tax advisor to determine your eligibility.
What do you want to know about Pure Electric cars?
How long can I drive before I recharge the battery?
The Volvo XC40 Recharge Pure Electric offers over 200 miles of range on a single charge, however terrain, towing, cargo, and other factors may affect that total. The good news for you is that the Volvo XC40 Recharge Pure Electric can anticipate range based on your planned route, so using Google Maps even for destinations you are familiar with will help you better understand your range expectations.
*THIS IS NOT BASED ON EPA TESTING. 200-mile combined driving range rating. Based on EU WLTP testing under controlled conditions for a new vehicle. Your range will vary depending on driving conditions, how you drive and maintain your vehicle, battery-package/condition, and other factors. **Fast charging DC up to 150 kW. Charging times will vary and are dependent on factors such as outdoor temperature, current battery temperature, charging equipment, battery condition and car condition.
What charging times can I expect when charging at home?
With several at-home charging solutions available, charge times have a wide range. The most basic at-home charger will take roughly 24 hours, while the Volvo Wallbox will charge from empty to 80 percent in around 5.5 hours.
How much does it cost to charge an electric car?
This is truly dependent on where you are located so it is hard to know precisely, however it is typically less expensive per mile than gasoline. You can even supercharge your savings by charging at off-peak times like overnight.
Can I use a pure electric car for long distance driving?
With over 200 miles of range and fast-charging that gives you 80 percent of full range in just 40 minutes, the new Volvo XC40 Recharge Pure Electric is easily capable of handling your long-distance journeys. Just charge it up at every meal stop and overnight halt and you'll be able to road trip like normal.
Additional Electrified Options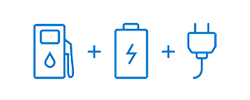 Plug-In Hybrid
(Available in 5 car models)
Learn more about plug-in hybrids