Vehicle Protection Plans


Service agreements for the unexpected bumps down the road.
Vehicle Service Contracts
Studies show that most major repairs happen after the factory warranty has expired. Whether you are buying a new or used car, now is the time to protect your budget and your investment. Vehicle repairs can be costly and are never wanted or expected.  Every Vehicle Protections Plan comes with rental, towing and specified travel benefits that can be used throughout the United States. Let us break down custom levels of coverage, terms and mileage to fit your needs and your budget. Planning for the future is always a great investment.
Prepaid Maintenance
Regular maintenance is a major part of the ownership of your vehicle, but costs can really add up over time. Lock in your maintenance costs today, protect yourself against rising costs and guarantee your maintenance will be performed by OEM certified technicians with the latest training, technology and diagnostic tools.  Plus, our New Vehicle Pre-Paid Maintenance plans follow the regular, scheduled maintenance guide for your vehicle.  In some cases "Premium" maintenance is available.  Ask your business managers for availability.
GAP Insurance
When you are financing a car or truck, GAP can help protect you from out-of-pocket expenses you may face in the event your vehicle is stolen or in a major accident, resulting in "Total Loss".
Deductible Coverage
Koons GAP will cover up to $1,000 of your auto insurance deductible (if applicable) in most states.
Road Hazard/Bundle
No matter where you're headed, you can't avoid the "pot holes" in life and on the road. Protect your tires and wheels for years with no mileage restrictions through a Road Hazard/Tire and Wheel Protection Plan.
Tire Program - Replaces tires damaged by road hazards (repairs if requested). This includes tires, mounting, valve stems, balancing and even sales tax!
Wheel Program - In addition to the Tire Program, provides for the repair or replacement of wheels damaged by road hazards see specific details by program.
Most Road Hazard programs have additional options to potentially include paintless dent and ding coverage, windshield coverage and key replacement coverage varies by availability and manufacture, ask Business Manager for details.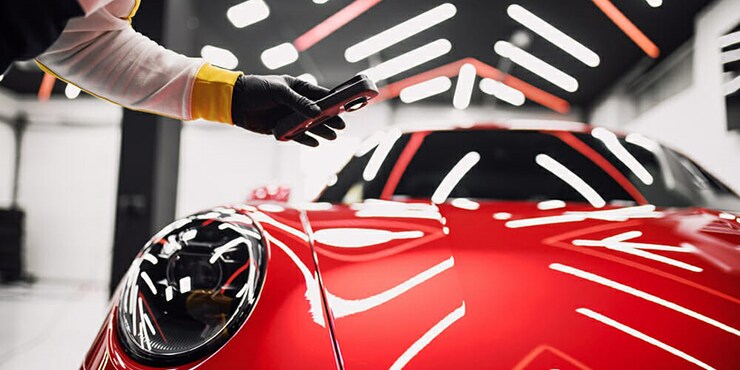 Protect your Vehicle with Cilajet
Cilajet is the first and only true aviation-grade paint sealant and ceramic formula tested and certified for aviation use. The proprietary formula conforms to the most recent Boeing and Airbus specifications, offering vehicles the same level of protection against the elements as commercial jets. Using the latest in nano-ceramic with graphene technology (AKA - the strongest material ever tested), Cilajet's ceramic coatings offer a hard protective shell against environmental elements while maintaining a showroom-ready shine for years to come.
Lease Wear & Use
Covers a wide array of the most common charges when it's time to turn-in your lease. Ask your Business Manager for details.This information is intended to provide only an outline of the types of coverages available. Exclusions and limitations of Mechanical Breakdown, Maintenance and Insurance type products are detailed in the actual product contracts.  Vehicle and Ownership protection products (above) are 100% optional, always. For exact coverages, exclusions and limitations, please review the each contract itself and ask as many questions as you like.