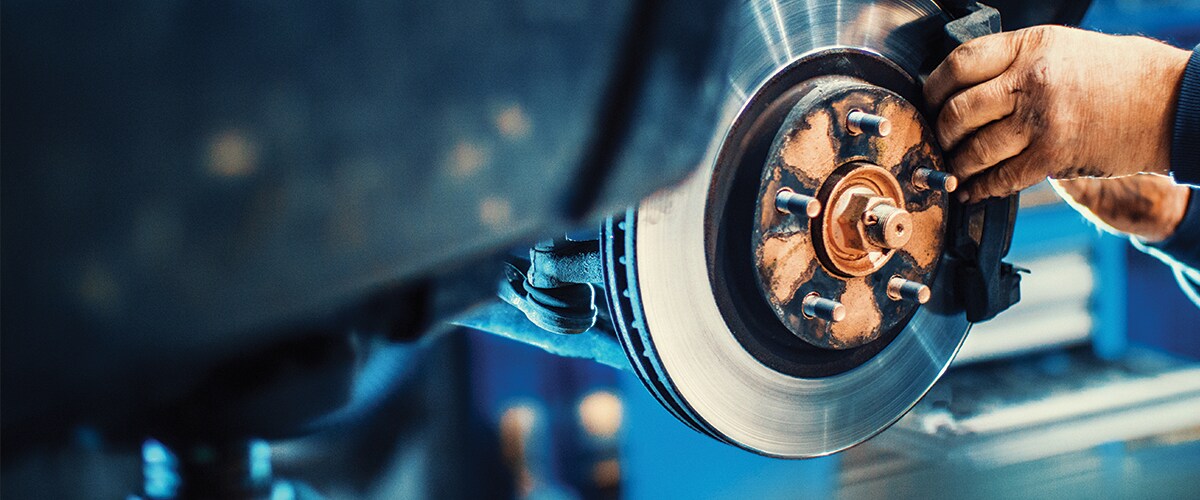 Volvo Cars White Marsh Brake Service
You really can't be too careful when it comes to maintaining the functionality of your brakes! From telltale grinding and screeching noises to distinctly squishy brakes, Baltimore drivers searching for a professional, reliable service team can look to the Volvo Cars White Marsh team with confidence.
Signs your Brakes may need Attention
Wondering how you can tell when your brakes need repair or nearing are repair or replacement? Fear not, there are a host of signs that can help determine the current status of your brakes. Before all the screeching and grinding occurs, Westminster area drivers might notice a certain squishiness to your brakes. If, when pressing on the brake pedal, there's noticeably less responsive stop time, it may be a sign that your brake pads require changing. It's usually after the squishy brake stage that White Marsh drivers might start to hear a grinding or screeching noise. Grinding or screeching when you hit the brakes is a classic sign that your brake pads are worn-out. This grinding/screeching noise is the result of metal-on-metal contact from your rotor and your calipers. This is a telltale sign that your brake pads likely need to be changed.
Brake Service Baltimore
While we're a Volvo dealership and specialize in Volvo brake repair, we also can help with nearly any brand and model! Whether you're looking to replace your brake pads or you're just looking to get your vehicle inspected to get to the bottom of nagging issues, Volvo Cars White Marsh can help!
Contact Volvo Cars White Marsh to Schedule a Brake Service Appointment!
Ellicott City and Catonsville area drivers have a few options when it comes to scheduling a service appointment! Drivers can call, stop by, or head over to our online service page! Volvo Cars White Marsh is prepared to help with nearly all your vehicle service needs, schedule a service appointment today!