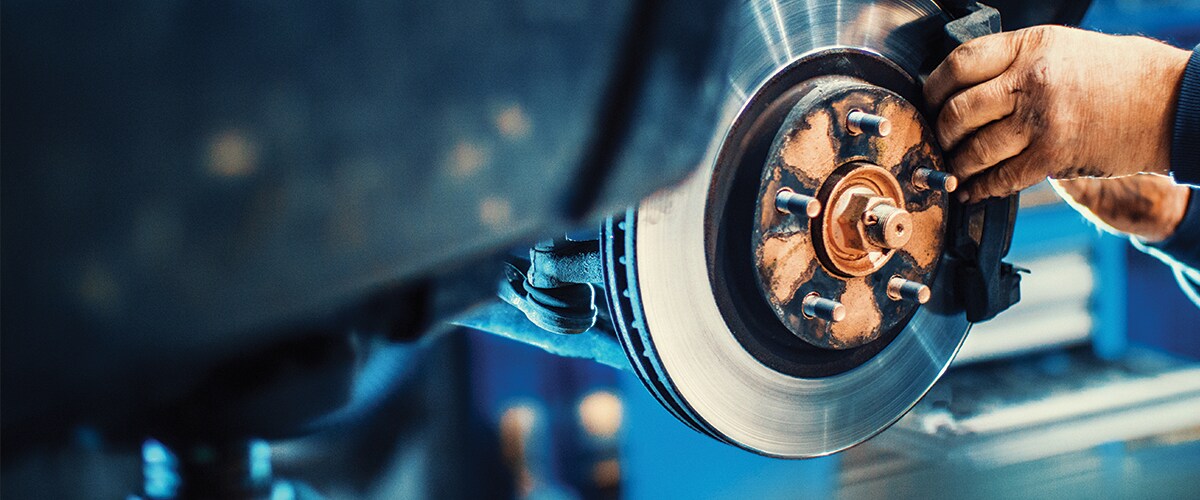 Brake Service & Repair - Koons Volvo Cars White Marsh
Searching for a service team to assist with brake pad replacement or larger brake service needs? Drivers can look to our service team for assistance. Whether you know the kind of brake service that you need, or you're looking to our team to determine that for you, drivers can count on the Koons Volvo Cars White Marsh service for assistance.
Brake Pad Service
There are few things as annoying as grinding or screeching brakes. Not only is it maddening to hear grinding or screeching every time your hit the brakes, it's also a sign that your car is likely being damaged. When you can hear your brakes grinding or screeching, it means that your brake pads are likely worn out and your rotors are being damaged. Ensure that your car has a long, healthy life by scheduling frequent brake service appointments so that your car stays in tip-top shape. From rotor repair to brake pad replacement, the drivers can count on the Koons Volvo Cars White Marsh service team.
Schedule Brake Service Online
Our online service center provides drivers with an easy way to schedule service from a smartphone or computer. Whether you're on the go and don't have time to call our dealership or you just prefer to do things online, our online service center offers up a modernly convenient scheduling solution.
Contact Koons Volvo Cars White Marsh
Interested in clearing up a few questions or concerns before scheduling a service appointment? No problem: our service team is always happy to answer any questions so that you can have confidence in our service experience. When you're ready, feel free to either call or dealership or use our online service center to schedule a service appointment. Put an end to your brake issues, schedule a brake repair appointment at Koons Volvo Cars White Marsh.